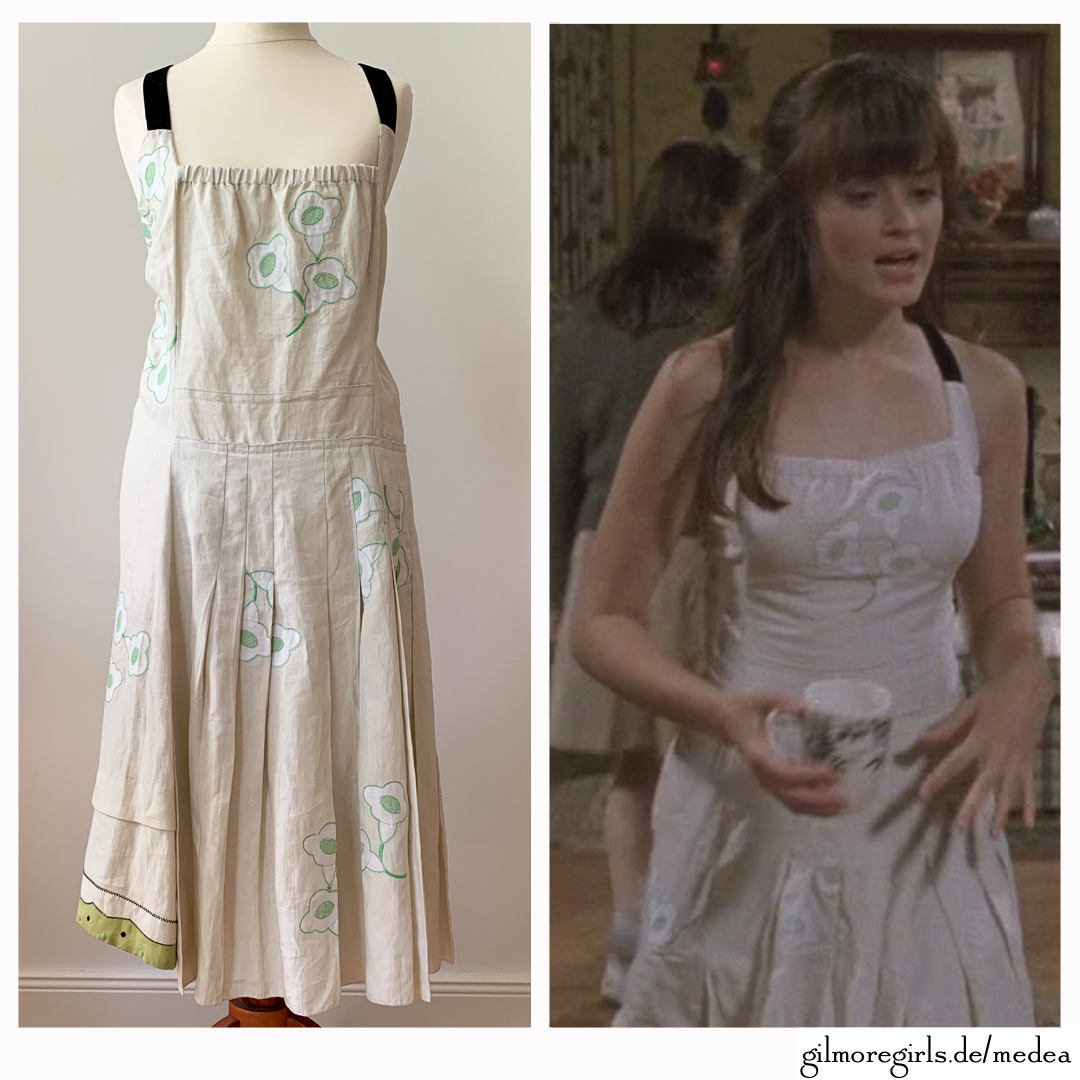 Rory is wea­ring a linen dress by Pra­da in epi­so­de 7.1! I've been sear­ching for this dress a long time, I was so despe­ra­te I even star­ted sewing it mys­elf (let me tell me: no fun doing the­se flo­ral designs). So I was very hap­py to final­ly find it.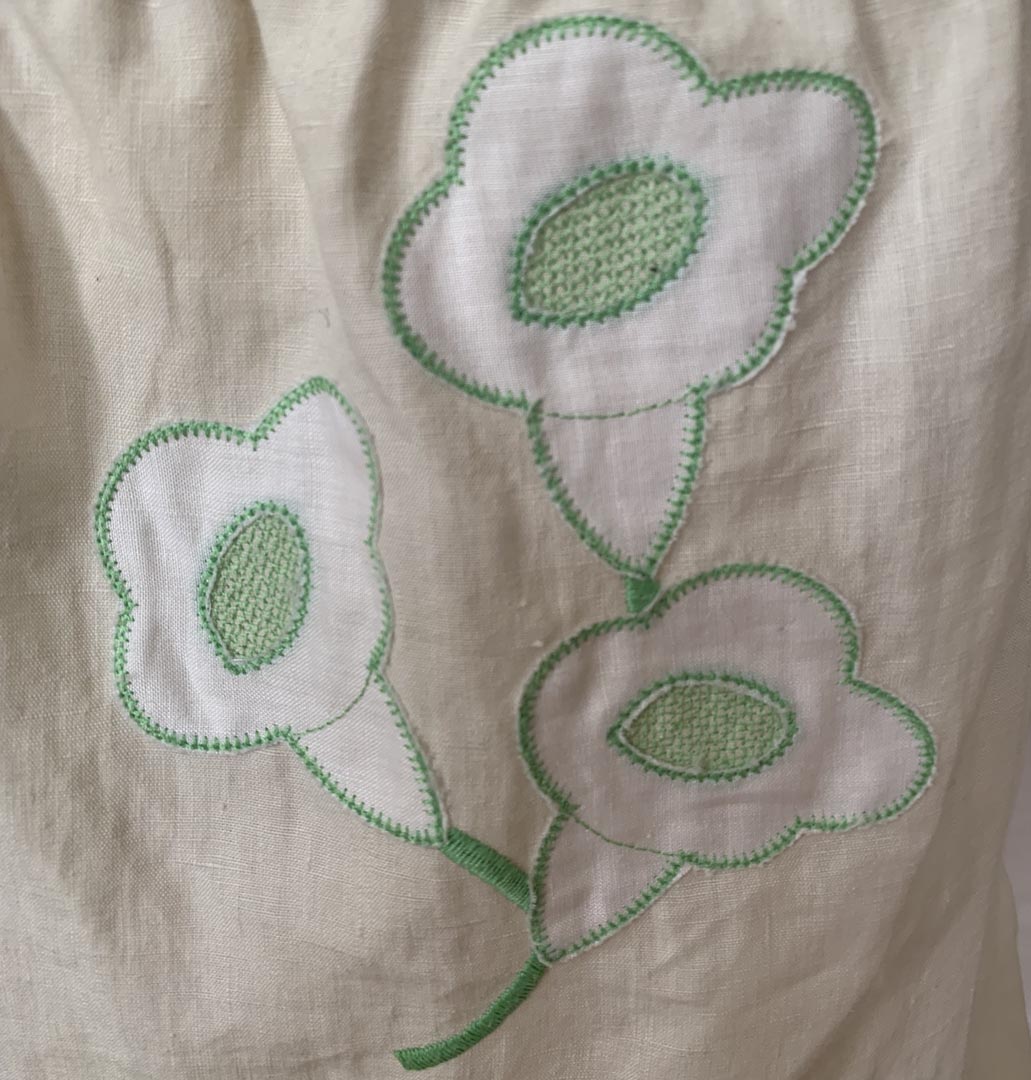 The sizes are Ita­li­an, so a 44 is like a 38 in Euro­pe (or size 8 in USA). The dress is real­ly love­ly with lots of details like the plea­ting and the black vel­vet straps.
The back is real­ly open, so it's not easy to wear with a bra. The dress is clo­sed in the back with one hook and some snap buttons.